About us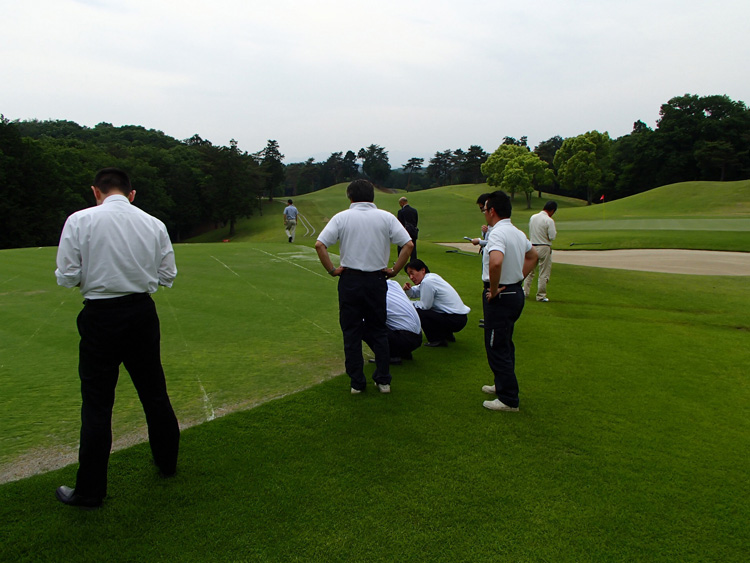 Toyo Green is a full service company that specializes in promoting integrated turfgrass management.

Founded in 1969, we have contributed to the management of turfgrass and the benefits of turf in the environment of Japan.

Toyo Green offers our customers the highest quality turfgrass technologies in cooperation with leading global institutes and companies. Our experienced staff can provide the products, services, and technical assistance necessary for growing healthy turf and producing beautiful greens.
Offices and Branches
Head Office

Access Bldg. 2-33-8, Nihonbashi-Ningyo-cho, Chuo-ku, Tokyo,
Postal Code 103-0013
TEL 81-(0)3-3249-7731

FAX 81-(0)3-3249-7781
Kashiwa Research & Development Center

5-3-2 Kita-Kashiwa, Kashiwa city, Chiba
Postal Code 277-0832
TEL 81-(0)4-7105-4893

FAX 81-(0)4-7105-4895
Green Business Group
Tokyo Branch:Chuo-ku, Tokyo
Nagoya Branch:Nishi-ku, Nagoya city, Aichi
Osaka Branch:Nishinomiya city, Hyogo
Kyushu Branch:Kurume city, Fukuoka
Tsuchiura Office:Tsuchiura city, Ibaraki
Chiba Office:Chiba city, Chiba
Okinawa Office:Yaese-cho, Shimajiri-gun, Okinawa
Turf Seminar
We are holding special seminar "Toyo Green Turf Seminar" for turf professionals, almost every year since 1991, inviting well-known lecturers, and are proud of being able to offer good opportunities to exchange up-to-date information on the turf management .
The lecturers we have invited to our seminars include
Dr. Bingru Huang, Rutgers Univ. (2016)
Dr. L.B. McCarty, Clemson Univ. 、 Dr. D. Bremer, Kansas State Univ. (2015)